Business marketing plans are incomplete without mobile marketing and tools. SMS service is among the most valuable mobile marketing tools. It is a preferred choice for many companies because it is a direct and simple communication system. There is a lot of buzz regarding SMS because it is popular in places where internet connections and mobile phones are common.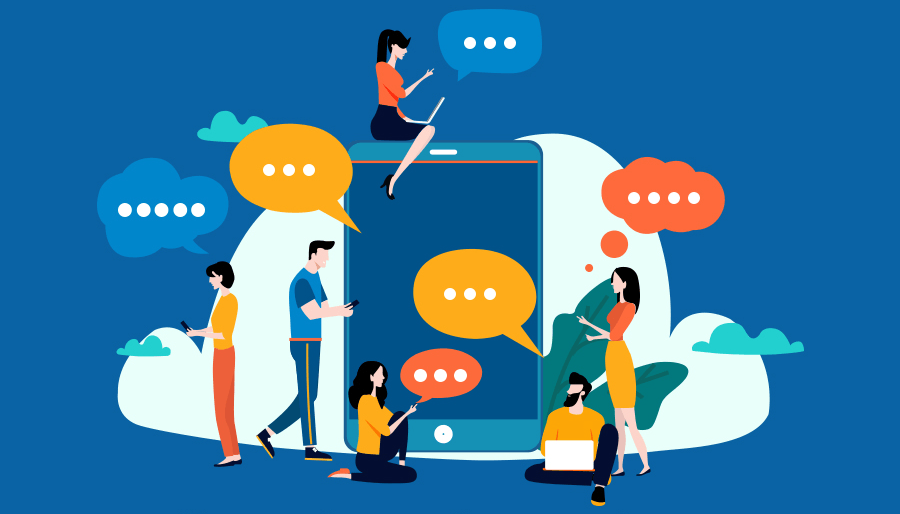 SMS marketing is becoming a vital part of multi-channel marketing because it is effective in targeting customers. Accessing mobile communications is easy. It makes it possible to establish communication with mobile users and build brands in households globally.
Engaging Features Of SMS Service
SMS marketing is evolving and can adapt and keep up with the changing trends. Here are some unique and investment-worthy features of SMS service:
Real-Time Service
The opening rate of SMS is much higher than emails. There is about a 98 % chance that the recipient is going to open the text message. Unlike emails, SMS does not go directly to the spam folder. Whenever the notification for a new message pops up on the phone, people tend to open it within three minutes of delivery.
SMS marketing offers real-time marketing. Customers prefer customer service that offers support through SMS as it is more accessible.
Omnipresent
Using SMS service is a profitable marketing choice because it is everywhere. It is supported by mobile phones that are available almost everywhere. They have become an everyday accessory, so an SMS service can offer access to a wider audience and increase chances of gaining clients.
SMS can reach a recipient anywhere anytime as it does not need an internet connection. In today's world, getting the latest news about the business quickly and efficiently is the key to the success of a business. The easy access of SMS service allows it to improve user experience and get the attention of the consumers.
Memorable Customer Journey
The quality of the customer journey plays a pivotal role in earning customer loyalty, and the journey has a variety of touchpoints and moments.
The different elements of customer's relationship with the business are:
Awareness
Knowledge
Consideration
Selection
Buying
Satisfaction
Retention
Advocacy
SMS service can help in cultivating all the touchpoints of a client's journey by using targeted communication. Understanding and maintenance stages of the journey are crucial. SMS can help in building loyalty and increasing sales. It makes a big impact on these stages.
SMS marketing is useful in the whole customer life cycle. It is versatile and flexible, which means it can adapt to the changing trends and satisfy evolving business needs.
Nowadays customers are bombarded with advertisements through a variety of platforms, and mostly they choose to ignore them. If you want to get the attention of potential clients you need personalized advertisement.
The personalization feature of the SMS service has two key aspects. The one aspect is targeting the brands that can personalize messages making the brands recognizable. The other aspect is targeting the recipients by using the dynamic fields and segmentation features. It makes it possible to customize messages according to personal information, interests, and activities of the activities. SMS service offers the option of linking up to three test messages, giving a wider communication scope.
Traceable
SMS service is reliable for marketing because the sender can trace the messages and know if they are being effective or not. The sender of the SMS can get in-depth knowledge of the messages like percentage of delivery, openings, failed delivery, etc. by the campaign and the recipient.
The traceability feature provides recipient-based reports that are highly valuable. They give reliable statistical data which is useful in developing filters, establishing conditions, and creating new recipient groups to ensure seamless workflow.
Flexible
SMS service is flexible, and it can adapt to the changing business needs. The flexibility of the tool allows businesses to schedule delivery times of the messages to increase the chances of the recipient reading the message.
You can choose to create a time slot for not sending the messages to avoid nighttime deliveries. If you want to suspend the campaign, you can pause sending the messages and resume it anytime you want.
Conclusion
SMS service is an excellent addition to a marketing campaign because it helps in enhancing brand engagement and a memorable customer journey. SMS messages are cost-effective, swift, and reliable. They are quick and simple to set up and use. SMS marketing has an immediate impact on sales opportunities and responses.
Optimizing and adapting SMS service allows businesses to increase customer retention, develop brand loyalty, increase sales, ensure profitable ROI, establish communication and get new clients.