When we watch the Oscars, the anticipation is often the best part. Finding out who will win, seeing dreams made or broken, but sometimes there isn't a clear-cut winner. There have been a surprising number of ties in the academies history where two or more projects shared the prize. Here is every tie in Oscar history
Best Actor – 1932
The first tie in Oscar history was between two legends of the silver screen. Fredric March, who would make over 100 appearances on television over his 52 years career, won the nomination for his role in "Dr. Jekyll and Mr. Hyde," tied with another legend, Wallace Beery who himself appeared in over 250 films over 36 years. Beery won his nomination for "The Champ." Only March received his statuette during the show due to a 1 point difference in vote tallies that wasn't discovered until the show had ended.
Best Documentary – 1950
The company behind Time Magazine, Time Inc presented a timeless documentary called "A Chance To Live", as a commentary on the pace of life in the world. The heartbreaking feature tied with a documentary from Chuck Jones and Friz Freleng that focused on early infant death in developing countries. The film was seen as one of the first pushes for universal medicare in the United States. Both films were found to be of equal merit by the academy, marking the first of two ties in the documentary category, the only category to experience this phenomenon more than once.
Best Actress – 1969
Starlets Barbara Streisand and Katharine Hepburn were presented with the award for Best Actress in a tie for their movies "Funny Girl," and "A Lion In Winter." While both would go on to more well-known projects, this was the first win for Streisand who was able to vote for herself in accordance with academy rules. This is the most controversial of the ties on the list. It was thought that there might be another tie in this category in 2021, but Frances McDormand came out on top in the end.
Best Documentary Feature – 1987
The next tie was again in the documentary category, with both pieces directed by women and the award given by a woman. Interestingly enough the pieces were both about men for the most part. "Artie Shaw: Time is All You've Got" followed a famous jazz clarinet player who has served in World War II and toured both whiles in the military and out. Entertaining crowds around the world and creating conversations around the role of music in both wartime and peace.
The other nominee and winner were "Down and Out In America", a chronicle of poverty in the USA, focusing on areas where jobs had been lost or economic shifts led to high poverty rates in areas that had previously prospered. Critics praised the film for being sensitive and in-depth, making it a staple in education circles for many years.
Best Short Film – 1995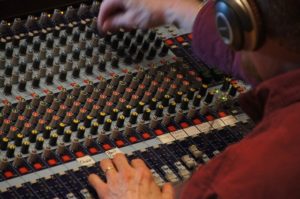 A 23-minute exploration of the "Metamorphosis" author's life entitled "Franz Kafka's It's a Wonderful Life," tied for the nomination with "Trevor," a film that would go on to become the inspiration for the now-famous "Trevor Project" charity. The juxtaposition between old literature and emerging acceptance for gay sexuality made this a particularly interesting tie.
Best Sound Editing – 2013
The most recent tie happened in 2013, with two major blockbusters going up against each other in multiple categories. While "Zero Dark Thirty," lost out on its other four nominations, it tied for a win with "Skyfall," which also won best original song at the same awards ceremony. This category no longer exists, having been merged with sound design, so this is the only category where there is no chance of another tie ever happening.