Groceries are an essential part of everyday life. There could barely be a person or a household that does not need them on an everyday basis. Even though grocery sellers operating on a larger scale are doing well, they are unable to keep up with rising demand. Thus, starting your online grocery delivery business in your local area or city can be an extremely lucrative endeavor. 
Starting this business or any other business without basic knowledge and understanding is one of the biggest mistakes you can make. That's why in the following guide, we have outlined all the essential details that can help you with how to start with this newly popular career. 
 

How to Start Your Grocery Delivery Venture

There are primarily two things you need to get started;
1. Making a Website Or Developing an App
Starting a website does not mean you have to make lots of investments for it to appear prestigious and professional. You can merely learn how to make an e-commerce website and create your own.
2. Registering Your Business
The second step is registering your business with the state. There are a few steps in which you send your documents to federal agencies, and they assess your eligibility.
Execution
Once you have started your business, the next key is to execute your business. There are two key components for that;
1. Marketing
As for marketing, you will need to establish a relationship with some competent local farmers and market vendors who will offer you quality products at reasonable prices. Secondly, ensure that they could guarantee on-time delivery since shorter delivery timing will be your only competitive advantage over larger suppliers.  
2. Delivery
For delivery, you can reach out to local drivers who could deliver your products in the regional area. Depending on your needs, you can either set a contract with them or pay a delivery fee. 
In the beginning, it is ideal that you start small and deliver just in your local area. This strategy is both cost-effective and will give you some time to get to know your business more practically. Later, in tandem with the increase in product numbers, you can extend your delivery radius. 
Marketing Plan 
A marketing plan is a technique for driving traffic to your application or website and increasing sales. The marketing plan is so critical from the onset because it will inform people about your business and help you attract your target audience.
Since your business is online, you need to focus more on digital marketing as this is what will tell people about your business. 
Setting a Free Google Account
Starting a new business requires a digital image. By setting up a free Google My Business account, you can optimize your business for local search. As a result, your website will have a better online reputation on Google, and Google will suggest your brand on the top to the people searching for groceries in your area.
Advertising your Business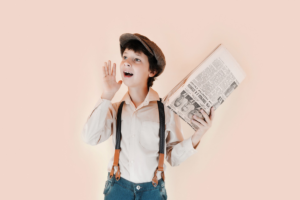 Another significant step is setting up ads. By running advertisements, you can reach your coverage audience. By choosing your local demographics you can legitimize the look of your business with a nominal fee. It will bring traffic to your website and convert them into customers.
Without advertising, people would never know about you. Therefore, it is wise to keep your advertising budget in mind before starting this business.
Revenue Model 
It is probably the most integral aspect of a business. Preparing a revenue model requires attention to the following factors:
Commission
Commissions are the primary source of revenue. Include a commission on your products when you list them online, and then mention their price. 
Don't worry about charging higher prices than stores. Even stores like Walmart have higher rates than local farmers' markets or malls, but customers understand that it is the fee for service since they receive their products online and save fuel, energy, and time. 
     2. Delivery Charges
The second part of the revenue model is delivery charges. In the delivery business, there is usually a lower margin and more delivery charges. You are, however, charging your customers that delivery fee. 
If you want to get people to buy more products, you can also give them promotions and bonuses, such as free delivery when they buy over a certain amount of products or discounts to get them to shop again later. 
While delivery charges won't contribute directly to your earning profits, it will be a valuable tool to help you bear and manage delivery charges. As your number of orders increases, your delivery costs will reduce, which will eventually add up to a bigger commission payout.