All individuals, including children, are aware of games. People get addicted to playing video games day by day. It's a good source for enjoying your free time. You can download it into your mobiles, tablets, laptops, and computers. In addition, you can also purchase PlayStation(PS) to enjoy video gaming to the fullest. 
The process of creating games is not easy. Nevertheless, many people come together to create one game for your enjoyment. A single game is the product of many minds. Some people give concepts, some provide design, few do programming, and many more. The objective of this article is to explain what game development is and how we can learn it. 
What Is Game Development?
From the initial concept to the finished product, the game's development refers to the making process. It involves the planning, the creation, the programming, the development, and the release date of the game. Moreover, determining the game's levels and rewards are also crucial to its development. Thus, it requires not only one person but also a whole team to create a single game. 
To Make a Good Game, Why Is a Good Concept Necessary?
When creating any game, it is crucial to keep the audience in mind. Because this makes the process a little bit easier. Things to remember while making the game.
What kind of people like to play it? (gender, age, etc)

The level of experience that a player has

What sort of problems a player might face 

It should be fun to play the game
To create a masterpiece, the player's intention should always be kept in your mind. The more popularity your game attains the more beneficial it is for you. 
Once the concept is developed, it must go through testing. The programmers make a prototype at first. It includes the important components of a game and a sample of the engine. Afterward, programmers begin creating the final engine if these things pass a test procedure.
After that, programmers take a step forward and can start making the final product. Here programmers finish their work and designers start working. 
Role of Designers
Designers play a vital role in the development of a game. They will choose the environment, do creative work, build sound effects, select the game's appropriate levels, and create objects and characters. Every individual plays his part in the making of a game. 
Role of Artists
Artists show their art in the form of visuals and begin to incorporate 3D animation into their work. This is like breathing new life into the game. Artists work closely with other team members to produce a smooth and enjoyable game.
How Can We Learn Game Development Online?
The Internet has made our lives the easiest ones. By just sitting on the couch of your home you can learn whatever you want. There are thousands of courses available online. Some courses charge a fee and some are free. 
Coursera 
The massive open online course provider Coursera was founded in 2012 by professors Andrew Ng and Daphne Koller from Stanford University's school of computer science. Coursera offers several courses, certifications, and degrees in collaboration with universities and other organizations.
It is among the top websites to learn game development. When you visit this website, there is information about the course such as starting date, which university is offering this course, syllabus according to weeks, and many more. 
Course duration is 4 to 12 months. Video lectures are available. Moreover, quizzes, weekly exercises, and peer assessments are also available for easy to understand and self-evaluation. 
Udemy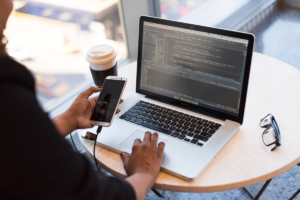 Udemy is an American online course offering website. One of the leading websites for learning game development. It offers thousands of different courses in more than 60 languages.
Almost all courses related to game development start from $89.99. With the help of this website, you can learn how to develop a game in a better way. Because each course covers every topic in detail.  
It is amongst the top online courses websites with more than 40 million users and 60,000 instructors. Lectures are available in many formats, including PDFs, audio, PowerPoint, and ZIP files. You can also take live online sessions. 
This website works best for newbies as all lectures are easy to understand. 
Is It Beneficial to Pursue a Career In Game Development?
This question comes to many minds, and it's not strange at all. Well, It is an easy career option for those who have a computer-related background. They can earn a handsome amount from it. 
But those who have good knowledge of computers can take online courses or gain experience from experts and start earning.