Having a pet can be an incredible way to reduce stress. They provide companionship and comfort, as well as the unconditional love that makes you feel safe and cared for in the company of your furry friend.
All of us, however, are afraid of losing our pets. There is nothing strange about your pet getting sick. And you rush to the veterinarian to cure your sick pets. Every time you go to the vet, you pay hundreds of dollars. It becomes a headache for those who wish to own pets but are unable to pay vet bills. But there is a solution to it.
Considering pet insurance may be a good idea if you haven't thought of it yet. It offers numerous benefits.
Why Is Pet Insurance So Important?
A health insurance policy for pets works the same as one for humans. Getting pet insurance from a trusted company can relieve you of many tensions. It comes with many benefits.
Helps you with your pet's medical care 

Sharing almost 90% of your vet bills. 

Starting at a very low price of $1 per day
In addition, they offer many other facilities.  On certain insurance companies, you can rely. In this article, We are going to discuss the best insurance companies.
Pet Assure
Established in 1995, Pet Assure is a leading company in pet insurance. It is working in 50 states. This company's advantage is that it does not focus on only some states, but provides its services in many states.  
You have to make an account there. Then visit any nearest Pet Assure franchise, show your ID card to the vet, and get a discount. An interesting fact about this company is that you get The Pet Tag when you enroll your pets here.
This tag helps a lot in finding your pets because the tag has a specific code on it. If you lose your pet, this code is scanned by the finder, and can easily locate your pet.
Embrace
Embrace is one of the best pet insurance companies. It also donates to homeless pets. This company offers discounts as well. Everyone can easily rely on this company as it comes with many policies. 
One of the best features of this company is, they respond to claims as quickly as they can. You can submit your claim in a very simple way. They accept your claim and give back your money in a few days. 
A 24/7 online assistant is available for your support. You can ask any questions related to pet insurance there. 
Healthy Paws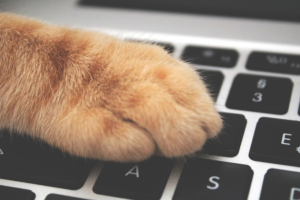 Founded in 2009. Healthy Paws remained #1 for several years because of its best services. This company has helped a lot of parents who are worried about their pets.  
It is not only an insurance company but also a foundation that helps a lot of homeless pets by giving funds to organizations. Getting insurance from healthy paws, you can also become a part of the movement. 
A lot of information is available on their website. You may find the answer to all your questions in detailed information. There is a chart available on their website. It shows the total amount healthy Paws contributes divided into various sections with names of illnesses and contributions.
  For Dogs
26% stomach issues

17% skin issues

10% ear infections

7.7% eye conditions

4.5% heart condition
For Cats
31% stomach issues

12.5% urinary tract infection(UTI)

8.4% cancer 

8.1% heart conditions

6.5 kidney conditions
GEICO
GEICO is one of the best leading pet insurance companies. You can find a great deal of information on their website, their timing, their contact number is also available. 
The discount offer is available on their website. You have to answer a few questions and a discount offer is applied.
The main objective of this insurance company is once you take insurance for your pet so you remain tension-free. That is why Geico comes with one of the best plans for your pets.
Geico covers a lot of things especially medical facility

Cancer treatment 

All the issues related to teeth

Unhappy incidents such as swallowing unusual things

Covers up to 90% of the vet bill
The cost can vary depending on a variety of factors. These factors are;
Pet gender 

Age 

Your location 

Type of pets(dogs,cats etc)

Breed
Pets Best
Pets Best is among the top leading pet insurance companies. It is one of the cheapest companies. The service is available to dogs and cats of all ages and breeds. 
The cost of accidental coverage for dogs is $9 per month, and for cats, it is $6 per month. It provides fast services to its customers. With Pets Best insurance, you'll be stress-free throughout your entire life.