Why are Animal Charities Important?
Animal charities work in the interest to save animals that need a home. They are the safest way of securing and protecting animals. Many abandoned or street injured dogs can be benefitted from these charities. Animal Charities provide pets with necessary medical treatments and food services. Many of these animal charities raise their voice on various known platforms to address the issues like animal cruelty and the illegal wildlife trade. They also save many animals from being harmed by this world, even though an animal has no fault they still suffer.
Best Animal charities playing a Role in Keeping Animals Safe
As the awareness regarding animal safety is spreading, animal charities and welfares are trying their best to save these creatures. These animal charities are working both internationally and locally. Today, we have listed five of the most well-known and reputable animal charity organizations for you.
The Humane Society
The Human Society animal charity works with a vision of protecting animals from this inhumane world. They work for the betterment of the lives of farm animals. They are also doing their part in rescuing puppies and dogs from mass breeding experiments and operations. They are fighting a big fight to save animals like rabbits and guinea pigs from the testing of cosmetic products on them. The harmful chemical in these products not only poison them but also kills them after a while. According to their research, a total number of 500, 000 animals dies every year due to these cosmetics experiment. They are also taking initiatives to prohibit and outlaw animal hunting for competition purposes.
Best Friends Animal Society
Best Friends Animal Society is one of the oldest animal charity organizations. They also help you with adapting and fostering a pet. They started with a missionary vision to provide a home to the homeless and street animals. It is also one of the oldest animal welfare working for four decades. They are working to create a compassionate and no-kill community where an animal has no fear of being killed. They have designed various community programs to save animals. With the help of this organization, Los Angeles is officially certified as a no-kill animal city. If you want to donate, you can visit their website and save many homeless cats and dogs with your kindness.
Animal Welfare Institute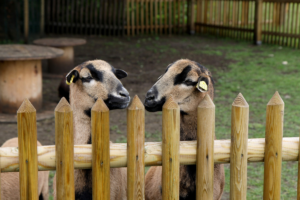 The Animal Welfare Institute traces its origin back to 1951. It started with an aim to save animals from indigenous experiments. Now, there are working not with one but many notable and exceptional motives. One of their motives is to save the endangered animals from being extinct.  They are sympathetically working for human as well as non-human animals. To abolish the usage of harmful materials to hunt animals is also their work in progress. Their service is also raising awareness regarding issues like deforestation and the killing of animal habitats. One of the distinctive functions of this organization is to stop and avert the injurious transport conditioning used for animals.
Elephant Sanctuary in Tennessee
As the name suggests, this sanctuary is working to improve the living conditions of elephants. They offer the captive elephants all the care they require to maintain a healthy life. They provide a companion to these captive animals and it sure does helps them in surviving better. Their main focus is to raise the message about the needs of captive elephants. They are working since 1995 and have provided refuge to many retired entertainment elephants. The sanctuary has played a prominent role in addressing the world regarding the catastrophe that these circus and captive elephants face every year.
WildAid
WildAid is one of the leading animal charities that are working on different programs to save the illegal wildlife trade. They are functioning at their best to take action against the billion-dollar companies that are promoting the consumption of illegal wild animals. They collaborate with numerous profit and non-profit organizations to save animals from these companies. They are currently working to save marine reserves from illicit and unlawful fishing. One of their missions is to minimize the climate change effects that can endanger the lives of animals living in their natural habitat. They are running a versatile media campaign to draw the attention of various government parties and locals. They broadcast their campaigns to a large audience through TV and Radio every year.
Animals are harmless and innocent; all these creatures need is our care and companionship. So, do not hesitate in rescuing and saving these animal's lives by donating to these well-known organizations.